Announcing Book Release by
Camilo Sanchez, L.Ac, MAOM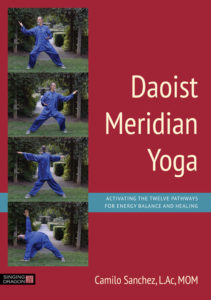 We are happy to announce the release of the title "Daoist Meridian Yoga: Activating the Twelve Pathways for Energy Balance and Healing" by Camilo Sanchez, L. Ac, MAOM. published by Singing Dragon.
The book is a complete instructional guide to the practice of Daoist Meridian Yoga providing everything you need to develop your practice. It is fully illustrated with over 200 photos and includes detailed description of the 24 exercise that work by lengthening and toning specific muscles groups associated with the 12 main acupuncture energy meridians. The book also explains how to spots signs of imbalance that manifest as physical ailments, describes the pathway of the main energy channels, provides meridian charts of the primary acupuncture channels, and list the main benefits for each of the 24 exercises.
This instructional guide to Daoist Meridian Yoga written by an experienced practitioner of oriental medicine and recognized teacher of Qigong, Tai Chi and Daoist Yoga is ideal for practitioners or enthusiasts of Yoga, Qigong, Tai Chi, the movement and healing arts, martial artists, students and practitioners of acupuncture and Chinese medicine, massage therapists, and anyone wishing a complete meridian workout, energy balance and self-healing practice.
Enjoy it!
"Having been an MD with 35 years of experience in holistic medicine including Qigong, Acupuncture and Acupressure I am quite impressed with the clarity and practicality of Daoist Meridian Yoga by Camilo Sanchez and I recommend it to anyone who is committed to getting the most possible out of life in regards to vitality, health and wellbeing. Also, it will give you the tools to speed up recovery if you are suffering from chronic or recurrent illnesses." – Roy Martina, MD, best-selling author of Emotional Balance (Hay House)
"Daoist Meridian Yoga is a simple and profound practice that expresses the philosophy of the Dao, mends the mind, and broadens the wisdom. This book is an invaluable tool to help you master the practice."  – Master Shu Dong Li, President, USA Tai Chi Health Foundation
"I met Camilo at the Satyananda Ashram when he was a young Karma Sanyasin (monastic resident) and have known him for over 35 years. He is a gifted healer, expert in the field of Chinese medicine, dedicated Yogi, and experienced teacher of Daoist Yoga. This book clearly presents the effect of Daoist  yoga practices on the energy channels, vital points, energy centers, and internal organs. It is a wonderful synthesis of the yoga tradition of China. In appreciation for his faithful service over many years and his support of the Yogic renaissance may Lord and Guru bestow their blessings upon this work." – H.H.Swami Brahmavidyananda, Director of the Institute of Holistic Yoga, Satyananda Ashram, Miami. FL.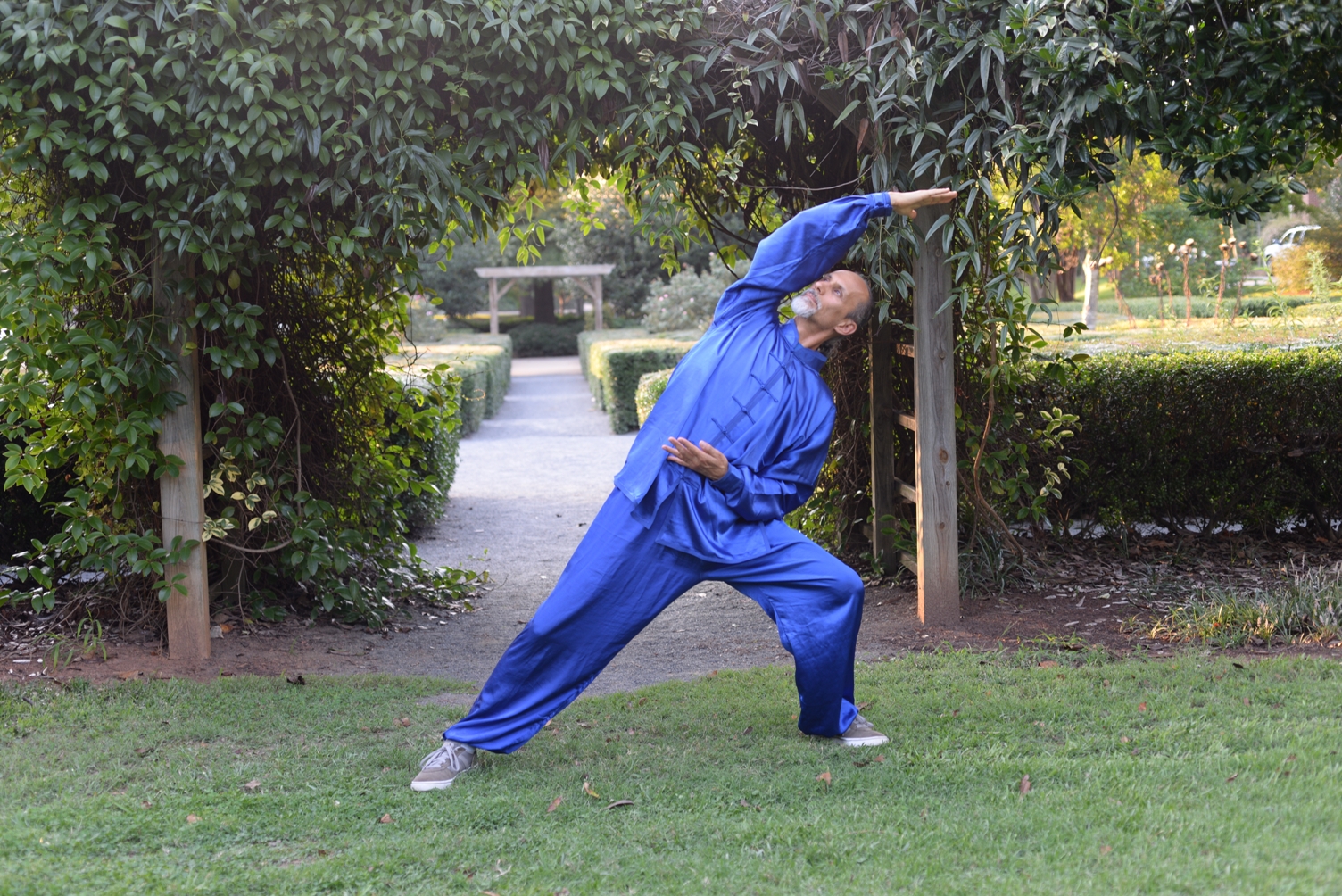 "Congratulations on such a great addition to the literature on Daoist Meridian Yoga. This book is a true source of inspiration nd guidance for anyone looking to develop their practice." – Master Fenming Wang, internationally reputed Martial arts master and author of The Essence of Taijiquan Push-Hands and Fighting Technique
"This book is fantastic. It is chuck-full of information and has depth and breath beyond anything in print today. I predict this comprehensive book will become a textbook for students of Oriental Medicine. As a practitioner of Tai Chi and Qigong for over 40 years, I fully endorse this scholarly work" – Rev. Dr. Richard Browne, Acupuncture Physician, Founder of Acupuncture and Massage College, Miami, FL
xxxx
Save
Save
Save
Save
Save
Save
Save
Save
Save
Save
Save
Save
Save
Save
Save
Save