ACCESS THE WISDOM OF CHINESE MEDICINE
Chinese medicine is a complete system of holistic healing that has been used to restore health, eliminate pain, treat chronic health disorders and prevent disease for over 2,500 years.
In Chinese medicine we recognize that health imbalances develop in three main stages.
Structural imbalances - Imbalances of the supporting muscle-skeletal structure of the body.
Functional imbalances - Refer to imbalances in the function or performance of the internal organs and glands of the body.
Morphological imbalances - Changes in the structure or morphology of the body. At this stage functional imbalances have progressed into specific tissue changes or pathology that can be identified with a specific diagnosis.
It is estimated that about 80% of chronic health disorders are caused by imbalances in the function of the internal organs and glands. Dysfunction of specific organs and tissues develop first, sometimes long before an actual conventional diagnosis can be determined.
In Chinese medicine health disorders can be detected at the initial stages of imbalance and serious complications can be prevented.
Providing Value to Your Health Care Needs
Integrative approach to healing: Integrating the ancient wisdom of Chinese medicine with the latest functional assessments to healing.
Clinical expertise: At the Empower Life Center we focus in identifying and correcting the root causes of your health concerns, not just treating your symptoms.
Mind-body wellness: Specialty in mind-body wellness and whole-body medicine.
Prevention: Expertise in detecting early warning signs of chronic disease and preventing serious and costly complications.
Empowering your own health: We will guide you how to tap into the innate ability of your body to heal and experience sustainable levels of wellness.
Experience: When it comes to your health care needs, experience can't be improvised. Feel confident and supported with our thirty years of clinical and teaching experience in Chinese medicine and integrated health.
Personalized healing: We offer personalized and targeted healing programs based on your body type and individual needs. 
Chinese medicine can help correct the root cause of your health concerns and support your path toward mind and body wellness.
Chinese medicine will help to awaken the innate ability of your body to heal and achieve optimal wellness.
How Many Treatments Will I Need?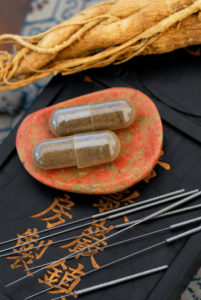 The numbers of visits you require depends on how long have you had the condition, the nature of the disorder, and the severity of the symptoms. Generally speaking, the following schedule is recommended:
- Acute conditions: For disorders of recent onset and short duration it is recommended two to three treatments per week for one to three weeks. Follow up with one treatment a week for three more weeks.
- Chronic conditions: For chronic condition of long standing we recommend that you come once or twice a week for the first six weeks and thereafter once a week for the following six weeks. As the symptoms improve and the underlying cause of your condition is resolved, the treatments will be spaced out and you will need to come less often.
Payment Information
Payment is due at the time of service
Before your visit...
We want your experience with us to be as efficient as possible. If you are a new patient or an existing patient with record updates, please download and print the forms below and bring them with you to your appointment.

Four (4) Pages. PDF File. 1.5 MB, please allow a minute or so to download depending upon your connection speed.
Save
Save
Save
Save
Save