ACCESS THE WISDOM OF CHINESE MEDICINE
Chinese medicine is a complete system of holistic healing that has been used to promote health, eliminate pain, treat chronic health disorders and prevent disease for over 2,500 years.
In Chinese medicine we recognize that imbalances of the vital energy or function of the body develop first, sometimes long before an actual conventional diagnosis can be determined. In Chinese medicine health disorders can be detected at the initial stages of imbalance and serious complications can be prevented.
Chinese medicine identifies five main underlying imbalances that can disrupt your vital life energy and give rise to disease
Muscle-skeletal: imbalances related to the structure of the body
Energetic: imbalances related to the metabolism and functions of the body
Biochemical: imbalances related to the blood and biochemistry of the body
Emotional: imbalances related to emotional patterns and unprocessed emotions
Psychological: imbalances related to mental conflicts and limiting beliefs
Chinese medicine can help correct the root cause of your health concerns and support your path toward mind and body balance
Chinese medicine will help to awaken the innate ability of your body to heal and achieve optimal wellness.
How Many Treatments Will I Need?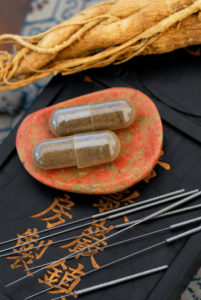 The numbers of visits you require depends on how long have you had the condition, the nature of the disorder, and the severity of the symptoms. Generally speaking, the following schedule is recommended:
- Acute conditions: For disorders of recent onset and short duration it is recommended two to three treatments per week for one to three weeks. Follow up with one treatment a week for three more weeks.
- Chronic conditions: For chronic condition of long standing we recommend that you come once or twice a week for the first six weeks and thereafter once a week for the following six weeks. As the symptoms improve and the underlying cause of your condition is resolved, the treatments will be spaced out and you will need to come less often.
Payment Information
Payment is due at the time of service
Before your visit...
We want your experience with us to be as efficient as possible. If you are a new patient or an existing patient with record updates, please download and print the forms below and bring them with you to your appointment.

Four (4) Pages. PDF File. 1.5 MB, please allow a minute or so to download depending upon your connection speed.
Save
Save
Save
Save
Save